Forged Silver Heart Shuttles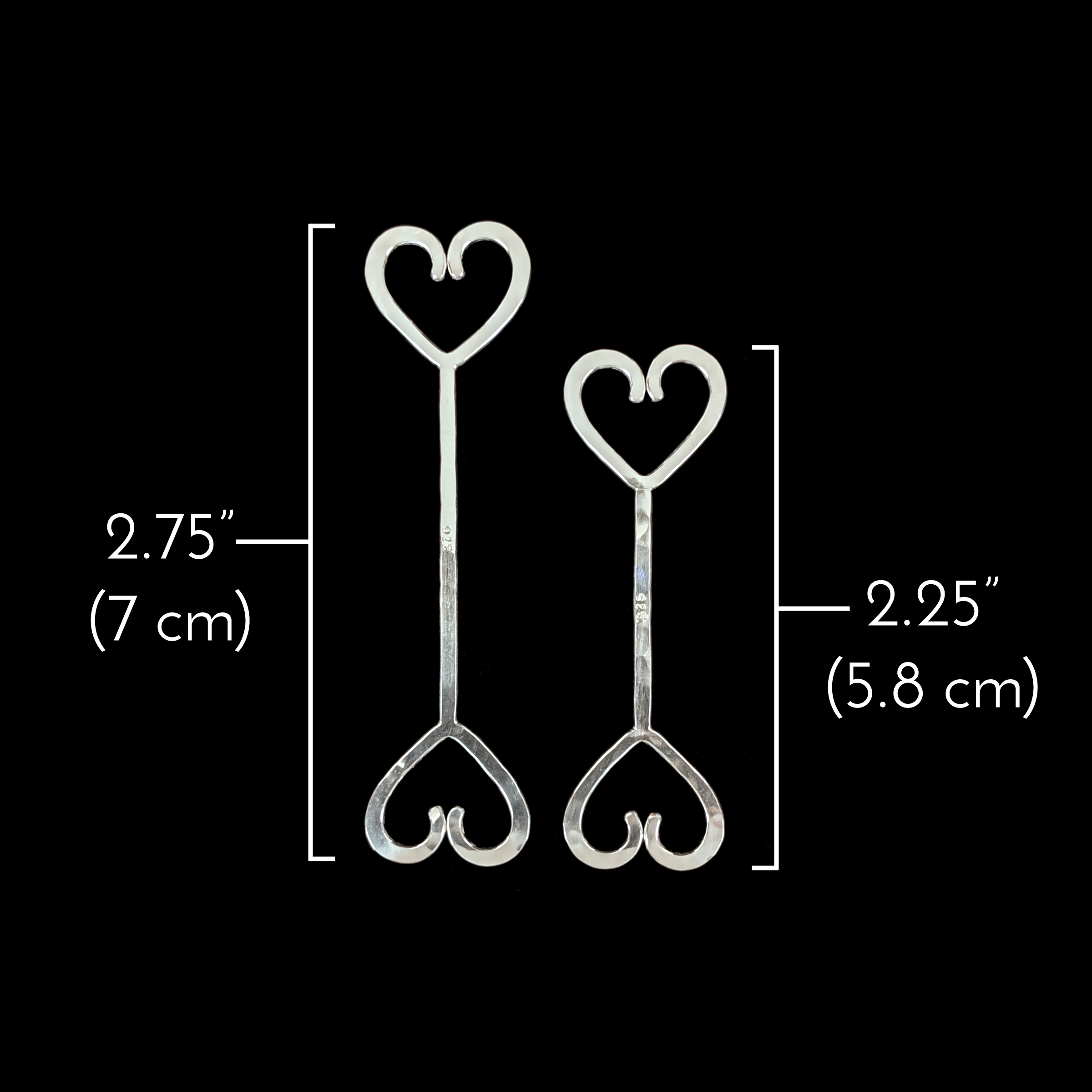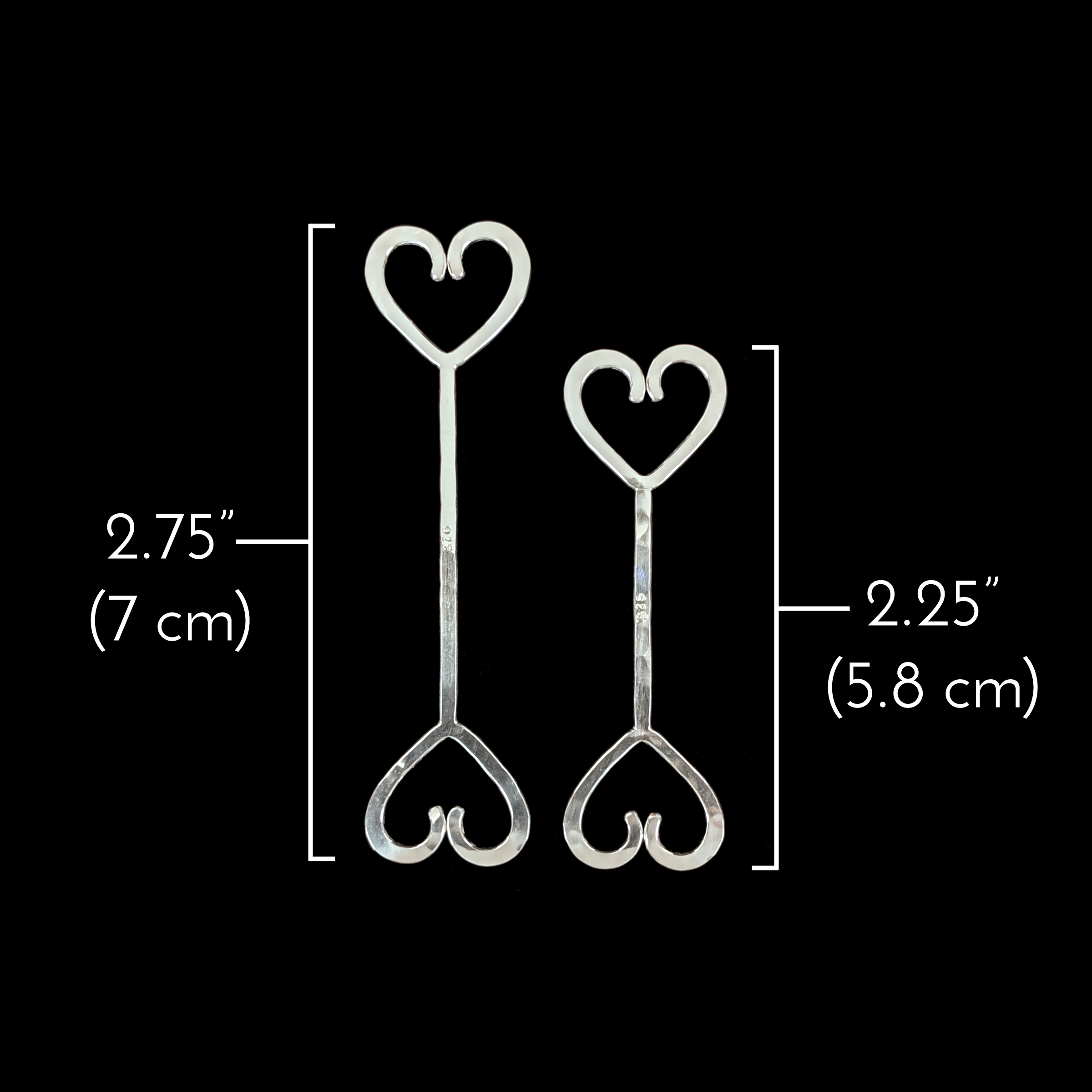 Forged Silver Heart Shuttles
Hand-forged from solid sterling silver wire and featuring heart-shaped ends, these shuttles are far from your average tatting tool. While they wind and work like a flat shuttle, their simple, streamlined design ensures their uniqueness in your collection. Available in two different sizes. Small shuttles measure approximately 2.25" (5.8 cm) long by 0.75" (1.8 cm) wide, and large shuttles measure approximately 2.75" (7 cm) long by 0.75" (1.8 cm) wide. Shuttles come signed, dated, and stamped with a "925" (sterling) mark.
For a video demonstration (including instructions on how to adjust tension), please click here.
If you would like a size that isn't listed, please contact me. Shuttles can be custom made to any length, provided it's a quarter-inch increment.